Finally, the official Twitter account for the live-action series adaptation of Kakegurui, Homura Kawamoto and Toru Naomuara's successful manga. Compulsive Gambler manga revealed the cast, eight of them, and the visuals on Thursday.
As for the cast members, they are the following:
Taishi Nakagawa as Kaede Manyūda
Yurika Nakamura as Sayaka Igarashi
Natsume Mito as Runa Yomotsuki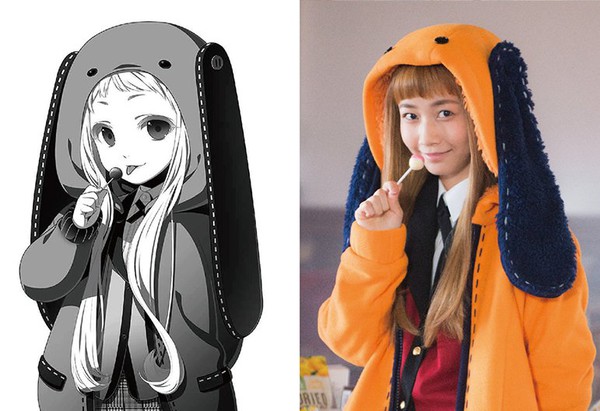 Ruka Matsuda as Itsuki Sumeragi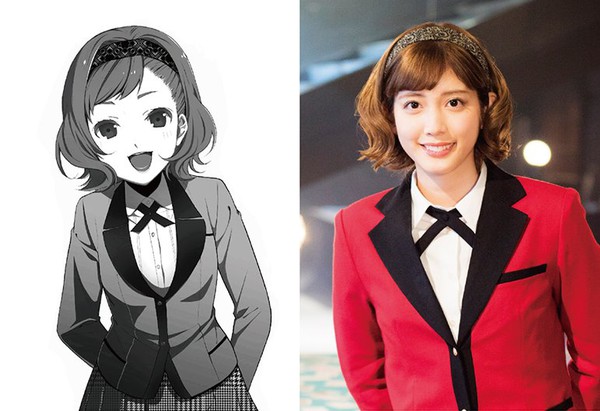 Natsumi Okamoto as Yuriko Nishinotōin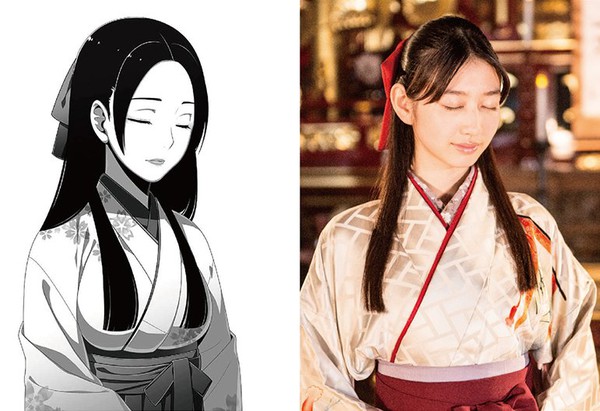 Yūma Yamoto as Jun Kiwatari

Kiyo Matsumoto as Nanami Tsubomi

Miki Yanagi as Midari Ikishima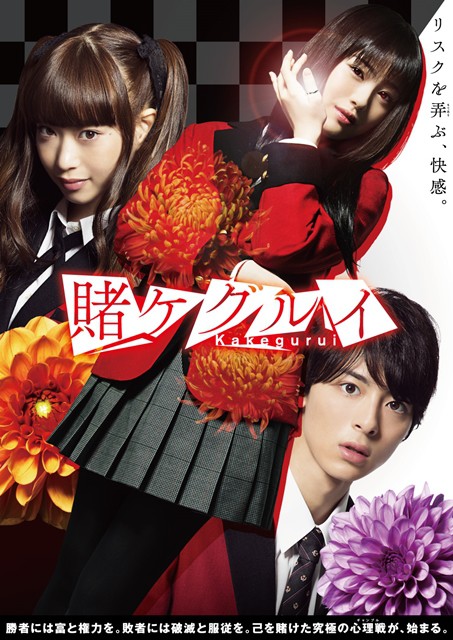 Details:
On MBS, preciselt at 2:40 a.m. it is stated that the show will premiere on January 14th, 2018. However, on TBS, it will air on 1:28 a.m. on January 16th. As for directing, Tsutomu Hanabusa will be taking care of that.
The manga's launch was in March 2014 in Square Enix's Gangan Joker magazine. On August 22, Square Enix published the eighth compiled book volume ; the ninth, however, will be shipped on January 27. Yen Press describes the story as the following :
"Hyakkaou Private Academy. An institution for the privileged with a very peculiar curriculum. You see, when you're the sons and daughters of the wealthiest of the wealthy, it's not athletic prowess or book smarts that keep you ahead. It's reading your opponent, the art of the deal. What better way to hone those skills than with a rigorous curriculum of gambling? At Hyakkaou Private Academy, the winners live like kings, and the losers are put through the wringer. But when Yumeko Jabami enrolls, she's gonna teach these kids what a high roller really looks like!"

The series, as in the anime adaptation, ran from July to September in Japan, but the Live-Action will premiere outside of Japan on Netflix in 2018.